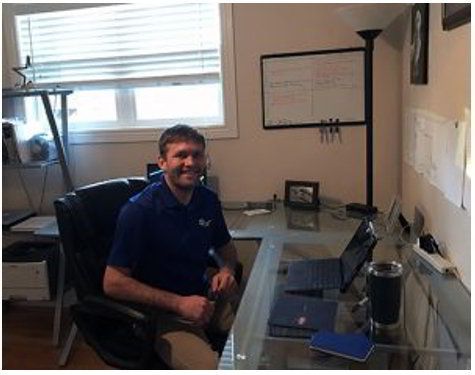 Kristian Botten is a senior field service engineer based in Denver, Colorado. In his role, he services hospitals, reference laboratories and small clinics.
Kristian's day starts with a phone call. He calls into a daily meeting with the local hematology team. They go over what the previous day's calls looked like and talk about assignments for the current day. This call is also where the team will divide up service requests. "This morning call kind of sets the tone for the day," Kristian says.
After the meeting, Kristian makes phone calls to the customers he is planning to visit that day. He'll gather more information about the service they need, then provide the customer with an ETA. In a typical day, he'll visit one or two sites. During busy times, he may visit up to four.
Kristian uses his travel time to makes follow-up calls to customers he helped over the last week to gather feedback. Are the analyzers performing the way the customers expect? Was the service he provided to their satisfaction?
Then, he arrives at his first stop of the day. Kristian enters the laboratory, troubleshoots the analyzer and fills out a service report. Then he heads out to his next customer.