COAGULATION ANALYZERS AND REAGENTS
Maximize Hemostasis Laboratory Workflow Efficiency
The Grifols Q series of coagulation analyzers is designed for
in vitro
diagnostic clinical hemostasis testing to meet the needs of core laboratories supporting physicians. They include anticoagulant therapy monitoring, routine screening, and diagnosis for patients with blood clotting and bleeding disorders. Grifols Q coagulation analyzers are flexible, scalable and easy to use, and complemented by a comprehensive range of reagents and consumables. With ready-to-use liquid reagents and high-efficiency designs, these systems enable your laboratory to deliver high-quality results while optimizing operations.
Save up to 30 minutes on daily workflow tasks by eliminating reagent reconstitution and stabilization times through the use of ready-to-use liquid reagents

Utilize ready-to-use liquid reagents for 100% of routine hemostasis assays, including prothrombin time (PT), activated partial thromboplastin time (aPTT), fibrinogen (FIB), thrombin time (TT) and D-dimer
Achieve accurate, precise and reliable results while reducing rerun requirements by ~10% through sample integrity checks and HIL interference testing for all samples—without requiring additional consumables

Save training time and facilitate ISO 15189 compliance through standardized software and analyzer technology
Q series hemostasis solutions are manufactured by Grifols and distributed globally by Beckman Coulter in France and Germany only.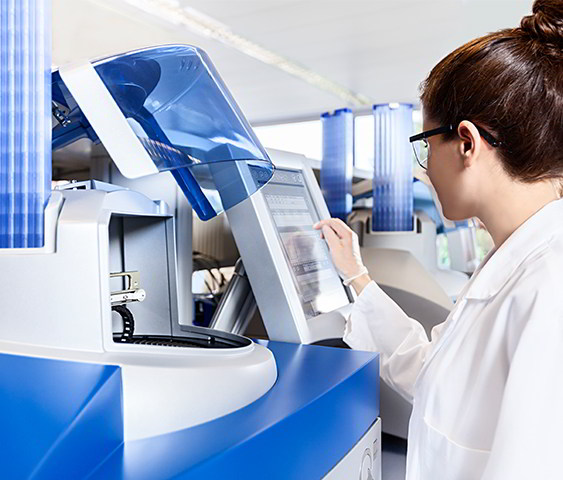 Q Series Coagulation Analyzer and Reagents
The Q Coagulation Analyzer series is the analyzer of choice for low- to high-volume hemostasis and clinical laboratories wanting to deliver quality results with high efficiency.
All solutions:
QSmart Coagulation Analyzer
QNext Coagulation Analyzer
QXpert Coagulation Analyzer
Ready-to-use Liquid Reagent Menu
Specialty Reagent Menu
Coagulation Calibrations, Controls and Ancillary Products
The hemostasis solutions are manufactured by Grifols and distributed globally by Beckman Coulter Inc.
Disclaimer: The Grifols hemostasis solutions are CE Marked. Not available for sale in all countries. Pending clearance by the United States Food and Drug Administration; not yet available for in vitro diagnostic use in the U.S.