Global Drug Used on the Rise

Drug use around the world is on the rise. In 2018, the number of people world-wide who used illicit drugs at least once in the past year grew to 269 million, a staggering 30% increase compared to 210 million users in 2009.1
The problem spans different socio-economic levels across the world as well. Statistics show that drug use increased far more rapidly among developing countries over the 2000-2018 period than in developed countries. At the same time, those in a lower socio-economic status face a greater risk of drug use disorders. The World Health Organization estimates that 35.6 million people suffered from drug use disorders in 2018.2
The COVID-19 Pandemic and Drug Use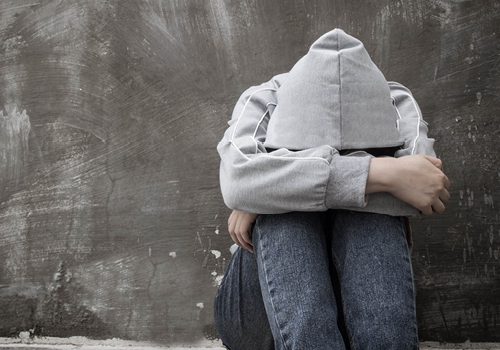 To make matters worse, experts are concerned that substance abuse may be currently increasing due to challenges stemming from the global COVID-19 pandemic.
This is largely because social isolation is associated with negative emotions, such as irritability, anxiety, fear, sadness, anger or boredom. These conditions are known to trigger relapse, even in those long-term abstainers, or intensify drug consumption.3
In a recent briefing, the White House Office of National Drug Control Policy reported that drug-related deaths were up roughly 27% during a period that includes the first six months of the pandemic compared with the previous year.
"We lost 88,000 people in the 12-month period ending in August 2020," Regina LaBelle, the acting director of the White House Office of National Drug Control Policy told reporters. "Illicitly manufactured fentanyl and synthetic opioids are the primary drivers of this increase."
That number is significantly higher than provisional data collected by the Centers for Disease Control and Prevention last December.4
Some experts believe the COVID-19 pandemic complicated the overdose crisis because of the lack of social services that were temporarily halted, or because treatment had to go virtual. While remote services may have been helpful for some people, for many others, lack of outreach may have led to social isolation, depression and drug abuse.
Additionally, the pandemic hasn't stopped trafficking and production of drugs while the drug market has become increasingly complex. There are many hundreds of synthetic drugs along with the well-known plant-based drugs such as cannabis, cocaine and heroin. There has also been a rapid rise in the non-medical use of pharmaceutical drugs.5 The global drug market continues to grow more complicated with the emergence of harmful new substances.
Drugs of Abuse Testing
The rising rates of drug abuse signal a greater need for drugs of abuse testing. Drugs of abuse testing is a process to detect one or more illegal and/or prescribed substances in the bodily fluids such as urine, blood, saliva and even hair or sweat.
Drug abuse testing usually involves two tests: an initial screening followed by a second test that identifies and/or confirms the presence of a drug or drugs. Most labs use commercially available tests that have been developed and optimized to screen urine for the major drugs of abuse.
Drugs of abuse tests are often associated with places of employment, schools, sports programs and health care. These drug-testing programs are designed to detect the presence of illicit drugs, or certain prescription drugs.
Drug testing in workplace, sports, schools and health care settings can prevent and deter drug use. It must always comply with applicable local, state and federal laws.
Drug Testing in the Workplace
Alcohol and drug-related issues in the workplace take a heavy toll on businesses, costing billions of dollars in lost productivity and increased healthcare spending each year.
According to data from Substance Abuse and Mental Health Services Administration (SAMHSA) employees who use drugs are:
2.5 times more likely than co-workers who do not use drugs to be absent for 8 or more days each year
3.6 times more likely to be involved in an accident at work
5 times more likely to file a workers' compensation claim 6
This holds true worldwide. According to a report from the United Nations Office on Drugs and Crime, employers bear a significant cost of substance use. Employees with substance use problems have higher absenteeism rate and lower productivity, and are more likely to cause accidents, and have higher health care costs and turnover rates.12
Moreover, employers have a duty to provide and maintain a safe and healthy workplace in accordance with the applicable laws and regulations in their countries.12 Employers with policies can help prevent and detect workplace drug abuse as well as decrease absenteeism, accidents, health care costs and theft, to name a few.
Drug Testing for Sports Programs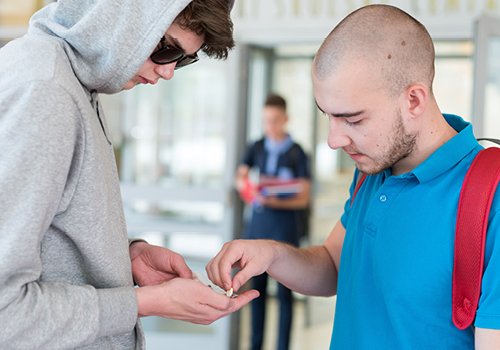 Athletic programs at various levels of performance including the National Collegiate Athletic Association (NCAA) 7 and global organizations including The International Olympic Committee 8 have clear policies and guidelines related to drug use and doping.
Drug testing is to ensure the health and safety of individual athletes while promoting fair play and competition. This ensures no athlete has an unfair advantage over other athletes using unfair tactics.
Drug Testing in Schools
Young adults account for the largest share of drug users.9 Some schools conduct drug testing on students, as adolescents and young adults are most vulnerable to the effects of drugs with changes occurring in the cognitive and emotional development of the brain.
As a result, school drug testing is used when there is a reasonable cause or suspicion of drug use. This is used to identify students who misuse over-the-counter drugs, prescription or illicit drugs so that they can get the appropriate help with early intervention.10
Drug Testing and Monitoring Uses in Health Care
Drug tests are often ordered in a range of medical specialties to support addiction treatment. Physicians rely on drug testing to provide reliable and evidence-based objective information in order to help identify, diagnose and treat addiction.11
Medical professionals, despite of their knowledge and extensive training, are also exposed to risks for substance abuse. Because of the very nature of their jobs, a specialty panel that tests for both illicit drugs and prescription drugs that are available in hospitals and medical centers is used.
What to Look for in Drug Detection?
A robust panel of proven high-specificity and high-sensitivity assays delivers accurate and reliable results to physicians and patients alike. The tests should show high concordance with confirmatory methods and enable precise interpretation of results, easing the laboratories' burden.
Having a drug abuse menu that measures microscopic amounts of drugs and drug metabolites in human urine, combining the specificity and sensitivity of immunoassay with the convenient speed and reproducibility of enzyme measurements is ideal.
A comprehensive menu for commonly abused drugs such as alcohol, cannabinoids, amphetamines, hydrocodone, opiates, barbiturates, benzodiazepine, methadone, phencyclidine, propoxyphene and cocaine are also an essential part of any drug abuse testing and monitoring menu.
At a time when the global drug market is growing more complicated, it's important for laboratories to seek a partner that offers a comprehensive menu of assay solutions which can be used on automated clinical chemistry analyzers to ensure crucial tests fit within existing workflow.
Learn more about Beckman Coulter's expanded menu of drugs of abuse testing solutions to empower your laboratory.