CLINICAL CHEMISTRY ANALYZERS AND ASSAYS
Reducing Total Cost of Ownership
In today's changing healthcare climate, laboratories around the world are challenged to elevate patient care and reduce operating costs at the same time. The low cost of ownership of our analyzers helps laboratories achieve their goals and manage resources effectively without compromising quality.
Discover scalable solutions for laboratories of all sizes. No matter your laboratory's size, there is a clinical chemistry system that matches your testing needs
Standardize processes. Our entire family of clinical chemistry analyzers features standardized test menus, assay protocols, instrument processes and reference ranges that reduce operator variation and provide consistent quality results
Scalable Solutions For All Laboratories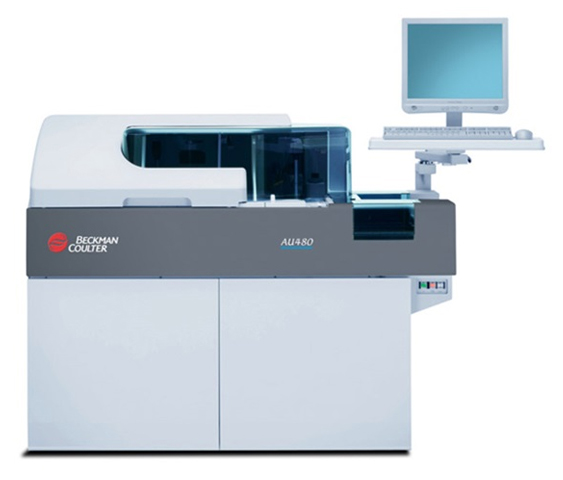 AU480
Low Volume
Deliver efficiency for laboratories around the world with a compact, reliable and cost-effective clinical chemistry analyzer
Learn more
---
80 (8 racks x 10 samples), 22 samples by carousel
Physician Office Laboratory
Hospital Laboratory
Integrated Delivery Network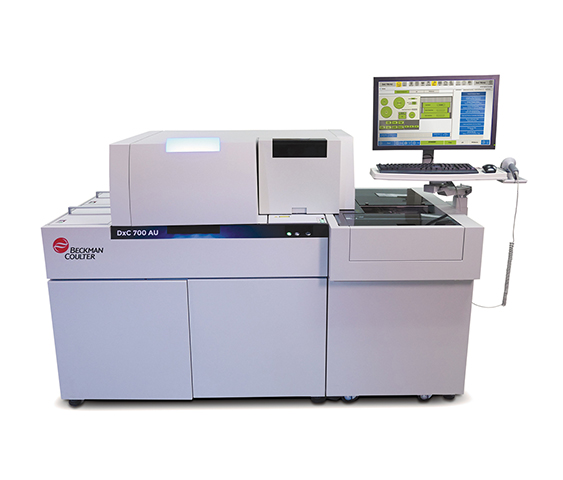 DxC 700 AU
Mid Volume
Achieve maximal uptime, high reliability, and precise performance with the latest clinical chemistry analyzer from Beckman Coulter
Learn more
---
150 (15 racks x 10 samples), 22 samples by carousel
Core Laboratory
Hospital Laboratory
Integrated Delivery Network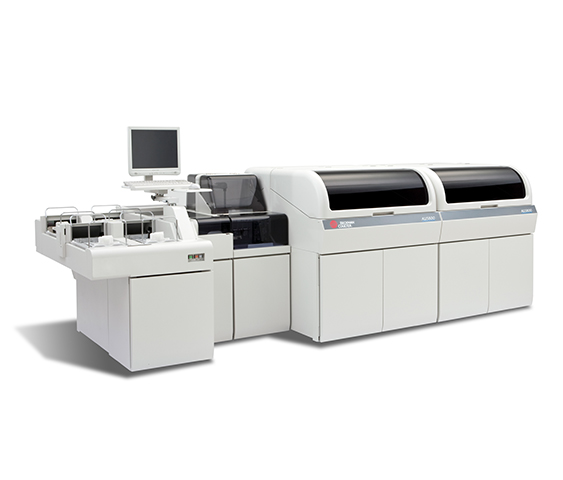 AU 5800 Series
High to Ultra High Volume
Increase productivity with continuous operation, powerful throughput and scalable capacity up to four modules.
Learn more
---
Up to 8,000 test/hour
Up to 9,800 test/hour with dual ISE
400 samples (2 x 20 rack set)
Hospital Laboratory
Reference Laboratory
Specialized Assays for Improved Patient Care
HbA1c Advanced Assay
Receive precise, clinically relevant results for diagnosing and monitoring diabetes with the HbA1c Advanced* assay. Have greater confidence in results with enhanced performance that offers a total precision of ≤2%CV or SD ≤0.13% HbA1c (NGSP). With the HbA1c Advanced assay, laboratories can focus on improving patient care and streamlining workflows.
Procalcitonin Assay
The Procalcitonin*,† (PCT) assay is intended for the quantitative determination of PCT in human serum, EDTA or lithium heparin plasma. Measurement of PCT in conjunction with other laboratory findings and clinical assessments aids in the risk assessment of critically ill patients on their first day of ICU admission for progression to severe sepsis and septic shock.
*Product not available in all regions. Please contact your local Beckman Coulter representative for more information.
†Manufactured by Diazyme Laboratories.