At Beckman Coulter, our goal is to continuously strive toward a more inclusive workplace and honor the diversity of our team. During the month of March, we are celebrating International Women's Day and Women's History Month by highlighting several of our women team members from around the world. Learn about the women who inspire them.
In Their Own Words
Helena Pendleton – Field Service Engineer in Lane Cove, Australia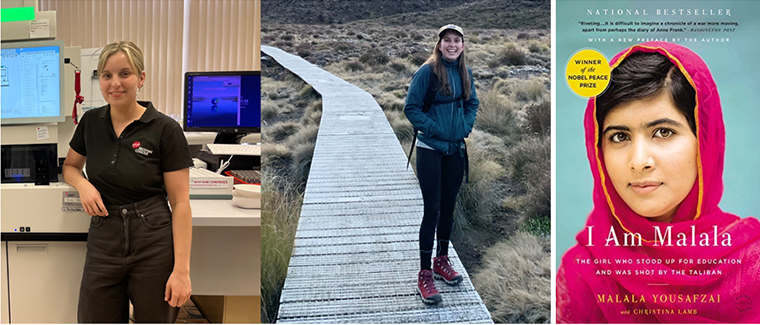 "Ever since I was a young girl I have been inspired by Malala Yousafzai. Her bravery, passion and persistence for women's human rights to education has been life changing. She continues to encourage other women to speak out on topics they believe in as well. Her book inspired me to be the best version of myself and to never take my education for granted. The impact she has had on enabling thousands of girls worldwide to be educated is monumental. Malala's impact and persistence as a leader inspires me every day in my role at Beckman Coulter."
---
Renata Rocha – Quality Assurance, Latin America in Barueri, Brazil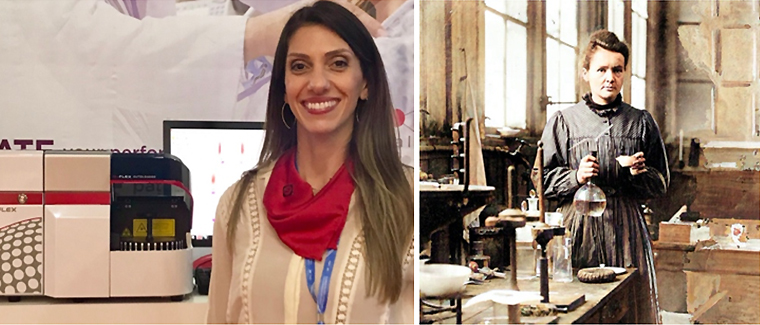 "I'm very inspired by Marie Curie. Marie was a physicist and chemist who conducted pioneering research on radioactivity. She was the first woman to win a Nobel Prize, the first person to win a Nobel Prize twice, and the only person to win a Nobel Prize in two scientific fields, physics and chemistry. Her efforts with her husband Pierre led to the discovery of polonium and radium, where she championed the development of X-rays. As a pharmacist, I admire her intelligence, resilience and courage!"
---
Courtney Walton – Senior Director, Quality & Regulatory Affairs in Chaska, Minnesota, U.S.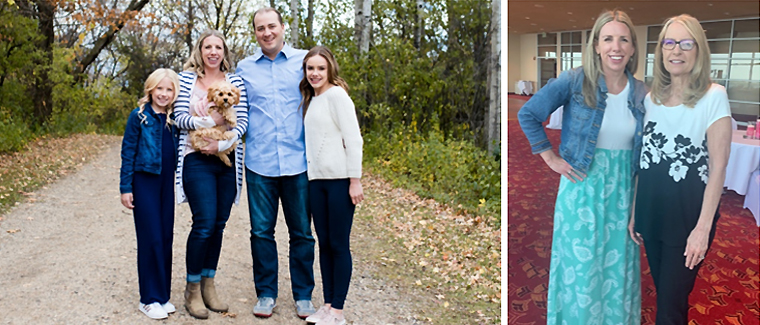 "My mom's name is Debra Johnson and she has been an unwavering role model and inspiration throughout my lifetime. She was extremely active in fighting for Women's Rights in the late 1960s and 1970s, protesting to ensure Women's Rights were at the forefront. My mom became a single parent when I was 10 years old and she always taught me to stand up for myself, even when it means making tough decisions. Growing up, I never thought that being a woman would prevent me from achieving my goals, predominately because my mom raised me to be a strong, confident woman, always pushing me to do my best in whatever activity or job I did. I attribute much of my success in life to growing up with a positive female example to follow."
---
Shizuka Takeuchi – Analyst I, Quality Assurance in Mishima, Japan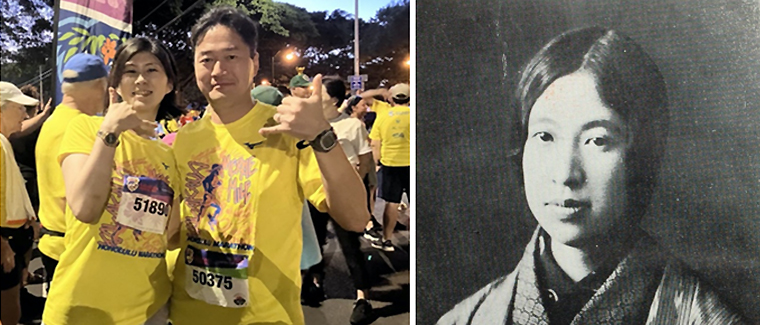 "日本の歴史で言うと、女性解放運動の先駆者として知られる作家平塚らいてうと、女性参政権を得るために活動した女性たちです.らいてうは「元始女性は太陽であった」と言いました.かつては自ら生き、自ら輝く存在だったという意味です.彼女たちのおかげで私たちは社会に意思を伝えることができています.それがなければきっと私たちは今でも"他に依って生き、他の光によって輝く月のような"女性だったことでしょう.

だから、私は選挙には必ず行きます.夫の仕事でアメリカに住んでいた時期も、在外投票権を行使しました.意思を伝えなければその意思はないものとみなされます.皆さん、選挙に行きましょう.おっと、これは女性に限った話ではないですね."
"In Japanese history, the person who inspires me is the writer, Raicho Hiratsuka. She is known as a pioneer of the women's liberation movement and other unnamed women who worked for women's suffrage. Raicho said, 'In the beginning, woman was the sun.' She meant that they used to live by themselves and shine by themselves. Thanks to women, we can communicate freely to society.

Without women like Raicho, we would still be women, 'like the moon, living by other lights and shining by other lights.' That is why I always go to elections. Even when I lived in the U.S. for my husband's work, I exercised my right to vote abroad. If we don't make our intentions known, we will be deemed to have no intention of doing so. So I always encourage everyone to vote!"
---
Maria Stacker Duran – Manager, Quality Assurance in Miami, Florida, U.S.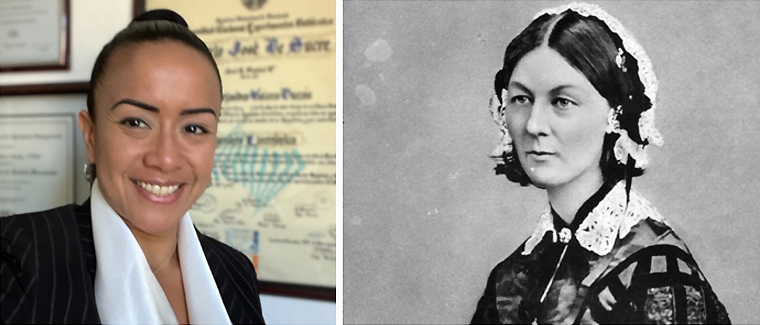 "A woman who has inspired me would be Florence Nightingale (1820-1910), a British nurse and creator of the Polar Area Diagram. She used to show how small changes like hand washing prior to attending the wounds of soldiers would make great difference in the mortality rate of the hospital she and her team cared for. This is why Florence Nightingale is called the founder of modern nursing."
---
Christina Prema Kimari Davie – Senior Manager, EEMEA Service in the United Kingdom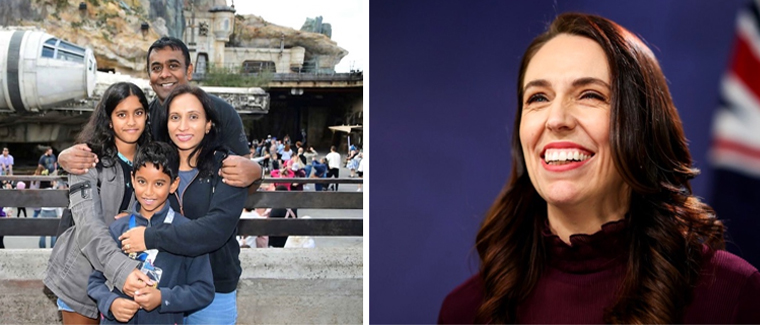 "Jacinda Arden, New Zealand's former Prime minister is inspiring a wave of young women, showing us that we never have to compromise on what we want – we can also have power, a career and a family. Society can make young women feel that success is possible, but there will be roadblocks we need to conquer along the way that men may not have to overcome. Pregnancy and motherhood is one of these roadblocks. Jacinda Arden has shown women can 'have it all' and not choose between a career or family. You can be pregnant while negotiating coalition deals, campaigning, winning an election and running a country – while being a generally positive and downright likeable person."