This month and beyond, we're highlighting Asian Pacific Islander (API) voices, celebrating their impact in the workplace and sharing their stories. At Beckman Coulter, our goal is to continuously strive towards a more inclusive workplace and honor the diversity of our team. Join us as we celebrate Asian American and Pacific Islander Heritage Month with our team members from around the world.
In Their Own Words
Polly (Ping) Ye, Marketing Director – Shanghai, China
Three words that best describe my experience at Beckman Coulter are: family, team and culture. My manager creates a work family environment and always offers me coaching and guidance when I need it. We believe that the "Best Team Wins" and we do that by bringing people together to efficiently and effectively complete a project. We have five core values that serve as the DNA for our culture – we put our words into action and conduct business honestly and fairly.
I value so much about the diversity we have among Asian cultures. In China, we value harmony in diversity and consider the concept of harmony as the core of traditional Chinese culture. We seek harmony between nature and society, between individuals and groups. Here are Beckman Coulter, we seek common ground among people while acknowledging differences and learning from each other, which inspires our unity and creativity.
---
Eduardo Takeshi, Vice President, Latin America – São Paulo, Brazil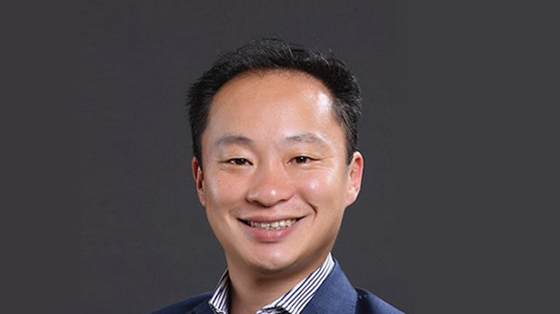 As the third generation of Japanese immigrants in Brazil, I feel very comfortable in my country and leading Beckman Coulter in Latin America. Interestingly, Latin America hosts the largest Japanese community in the world outside of Japan, located in Brazil; along with another large community in Peru. I enjoy being part of the Beckman Coulter's diverse global team where we value treating each other with respect and appreciating our differences.
It's been amazing to see Beckman Coulter speak up and contribute to a better world especially with the recent injustice happening around the world. I´m really proud to work at Beckman Coulter where we continue to create a culture of belonging.
---
Cherryl Ann Ferrer, Senior Marketing Assistant – Dubai, UAE
Something I appreciate about diversity Asian cultures is distinct languages, customs and traditions. Diversity in Asian cultures is as intricate as it gets. So many external factors impact the diversity of Asian cultures including their region in Asia and economic conditions. Asian cultures and communities around the world deserve to be celebrated for their richness and complexities. I'm grateful that Beckman Coulter recognizes and values our individual heritages and different upbringings.
Cherryl Ann Ferrer -
Innovation Defines Our Future
---
Yuri Pezutto, Human Resources Business Partner – São Paulo, Brazil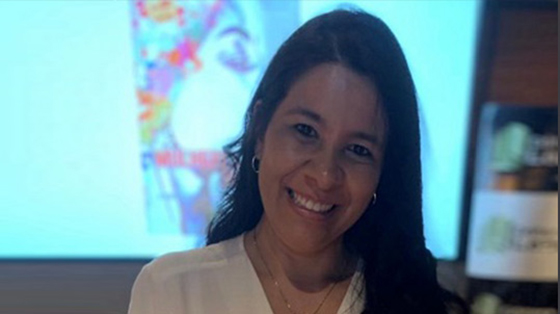 Historically, Asian cultures have always shown a profound respect of our ancestors. We understand that we are who we are today by the values brought from generation to generation. It's very common to talk about people who have already passed, as if they were still physically present which provides us with strong cultural principles to pass on to our next generation.
Different cultures in the workplace are important to offer different points of view. I am of Japanese and Italian descendent which has provided me with a different mix of cultures my whole life. I'm able to share with my colleagues different aspects from three different perspectives: Japanese, Italian and Latin, as I was born in Brazil. It's important more than ever to celebrate D+I because our differences will always enrich our souls and make us stronger!
---
Mukunth Kovaichelvan, Manager, Product Management/Marketing – Brea, California, U.S.
The culture at Beckman Coulter is very inclusive. I've been able to be my true authentic self at work every day. My name may not be easy to pronounce or spell by most, but the people I interact with have made an extra effort to ask questions and do their best to say my name correctly.
I'm also vegetarian and my team always makes sure that I have something to eat at office get togethers. I am part of the steering committee of the Asian Descent + Friends Associate Resource Group at Danaher. I lead the networking and mentoring workstream to provide career development opportunities to Asian Descent associates and really enjoy working with our associates from around the world!
Mukunth Kovaichelvan - Innovation Defines
Our Future
---
Connie Chiem, Senior Manager, Customer Support – Brea, California, U.S.
Asian cultures are typically very traditional, in that we focus on the well-being of society over individual needs. We are a culture that values education, strong work ethics and above all, family traditions. I believe learning and understanding the Asian culture will help Beckman Coulter continue our quest in being the best place to work because we are diverse, innovative, and lead with compassion as our competitive advantage.
Connie Chiem -
Solve The Toughest Challenges
---
Jimmy Pham – Brea, California, U.S.
The Asian community is a conglomeration of thousands of different cultures, each with their own deep history and traditions. It's important we recognize and celebrate both what makes us similar and what makes us different.
Beckman Coulter has a very diverse workforce that lends itself to inclusion. As an Asian-American, I have never felt like an outsider because there are no insiders here. We're all the same in that we're all different.
Celebrating Asian diversity in the workplace is important because it helps facilitate awareness and understanding for an often overlooked and heavily stereotyped community. Learning more about one another will provide a foundation of empathy and unity.
Jimmy Pham - Realize Your Potential