How can Beckman Coulter help?
Foundational to our Total Quality System is the Danaher Business System principles, which help guide our engineers to design analyzers and assays for reliability and reduce variability in the manufacturing processes. We know quality goes beyond implementation; we have flexible DxS service packages that maximize instrument uptime. This is possible by utilizing tools like remote diagnostics, supported by over seventy local service engineers who have access to nine parts depots throughout the western region of the U.S alone.
It's a critical part of the ecosystem that lays the groundwork for quality results and it's bolstered by integrating quality control management via a comprehensive set of middleware rules to reduce errors within the lab. These elements are the blocks that build up the Beckman Coulter's Total Quality System, which you and your patients can rely on.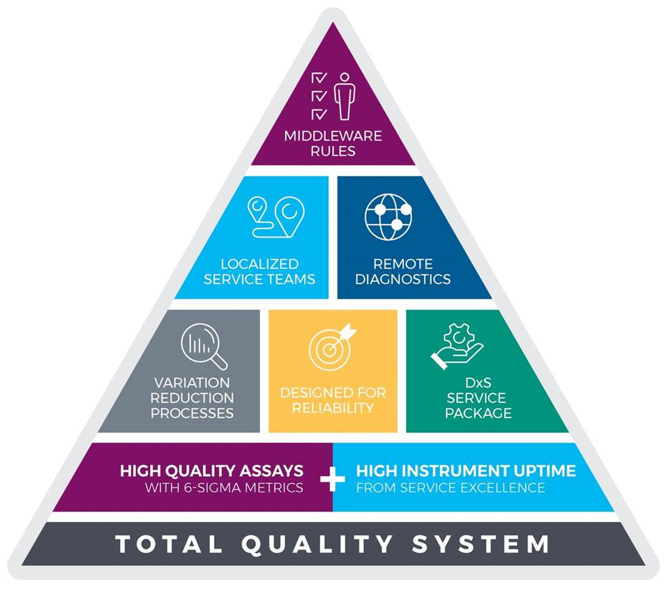 Learn more about how your laboratory can increase its efficiency by implementing Six Sigma metrics and service excellence.