Meet Keith Adams, a senior specialist on Beckman Coulter's Customer Technical Support (CTS) team.
Keith provides technical support on urinalysis instruments by phone in the U.S., Canada, and sometimes parts of Europe and Australia. He is part of a CTS team that is available 24/7 and can support customers around the world, even if customers are unable to get support from their local regions after business hours.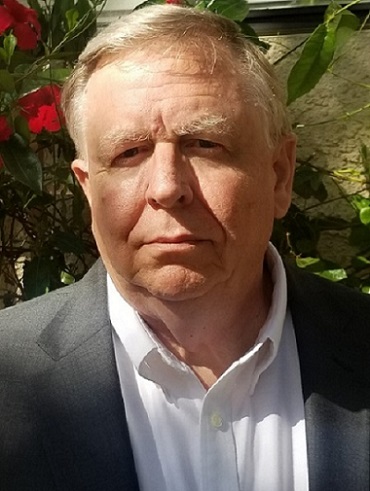 Keith has been supporting customers at Beckman Coulter for over 7 years. By training, he is a medical technologist and has worked in several hospital labs over an 18-year period. Keith comes from a family of healthcare professionals and getting patients back to good health runs in his blood. He was even in the armed services as a combat field medic trained to be on the front lines of war.
"I've been on the other end of the line, calling Beckman Coulter from the lab, and wanting assistance on an instrument," explained Keith. "It's unique because I can understand the pain often on the other end."
For Keith, customer and patient safety always come first. "We go beyond the call of duty to get that customer analyzer up and running as soon as possible. But mainly, when the customers talk, we listen. It's just built into our culture."
To many customers, the CTS team is the face of Beckman Coulter. "We're the ones customers have access to 24-7 to interact with or ask questions and that puts a lot of responsibility on us as to make sure we provide a very positive atmosphere to help them get up and running," Keith explained.
Keith believes the diagnostic lab has a direct role in improving healthcare to patients. "Our team is in essence connected to improving the patient outcomes," Keith said. "By having our instruments up and running, we're helping physicians make the right diagnosis at the right time."
Urinalysis results are often the first results a physician sees if they're coming through an emergency room and require fast turnaround time. Keith added that when an instrument is down in urinalysis, it can be a demanding situation.
"About two years ago, I got a call from a laboratory supervisor who was very angry," Keith recalled. "I decided to just become a listening ear for them to unload on me."
Once Keith grasped an understanding of the problem, he was able to calm the customer down and resolve the situation. At the end of the call the lab supervisor thanked him for taking the time to explain things because he now clearly understood why the situation happened in the first place.
Keith enjoys working on the CTS team because it's a very supportive and professional team. "Beckman Coulter is also on the cutting edge of innovation and it's producing analyzers and instrumentation that provides fast and accurate results for ultimately treating patients and bringing them back to health," Keith noted.
According to Keith, the overall thinking at Beckman Coulter is to continually help other people.
"We each here at Beckman Coulter are doing that in our way -- it's all to benefit the health of a patient and that's our main goal: To treat and help patients get as healthy as possible."
Learn how to optimize your lab's performance with one of our DxS service packages