Blowing Up Triage – Using AI and Machine Learning to Drive Care
Date: July 20, 2023
Speaker: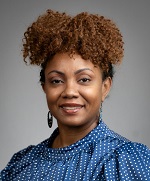 Sophia Henry, MS RN
Did you know that at most hospitals today 50-70% of emergency department patients are triaged to a Level 3 ESI? This inability to consistently stratify at-risk patients can lead to:
Obstructed ED flow
Delayed door-to-admissions decisions
Extended wait times
In this 45 minute webinar, Registered Nurse Sophia Henry, MS discusses an improved approach -- Beckman Coulter's decision support solution, TriageGO. Using artificial intelligence and machine learning, TriageGO has been shown to accelerate door-to-admit-decisions by 35 minutes and speed time-to-emergent-care for high-risk patients by an average of 61-82 minutes, as well as helping EDs gain 8,500+ bed hours annually. Learn how TriageGO works and hear how it's helping emergency departments tackle overcrowding.