CLIA regulations are changing. Laboratories face a new challenge of performing more proficiency testing with even stricter targets. Laboratory directors and professionals are bracing themselves for increased proficiency testing survey cycles, with consequent increased costs, and greater risk of proficiency test failures.
Westgard QC has analyzed the new CLIA goals and identified the analytes with the largest reductions in allowable error, and benchmarked today's analyzers to determine which instruments will be able to achieve the new goals, and which instruments will struggle or fail.
Through analytical Sigma-metrics and the latest evolution of "Westgard Rules", there are new opportunities to reduce QC and operational costs, and eliminate unnecessary repeats, recalibrations, and troubleshooting episodes, even in the face of CLIA's tighter standards.
The new CLIA rules don't need to be a year of reckoning for labs – with the right tools, laboratories can level up their success. Watch our on-demand video to learn how.
What You Will Learn:
Which CLIA goals are changing and why.
Why CLIA goals differ from other goals around the world.
How to determine if your laboratory will be able to meet these stricter standards.
How to optimize the design of your laboratory QC to adjust for new CLIA targets.
How QC design can reduce repeats, recalibrations, and unnecessary troubleshooting.
Speaker: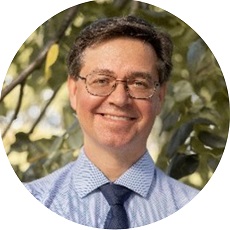 Sten Westgard, MS
Sten Westgard, MS, is the Director of Client Services and Technology for Westgard Quality Control.
For more than 25 years, Sten has managed the flagship westgard.com, which supports a membership of over 75,000 laboratory professionals worldwide. With over 800 articles, lessons, case studies, calculators and graphing tools, westgard.com is the definitive resource for laboratory quality control.
Sten has edited and contributed to numerous books on quality, including Basic QC Practices, Basic Method Validation, Basic Quality Management Systems, Six Sigma QC Design and Control, Six Sigma Risk Analysis, CLIA Final Rules, Assuring the Right Quality Right, The Poor Lab's Guide to the Regulations, Nothing but the Truth about Quality, and Advanced QC Strategies.
Sten is an adjunct instructor at the Mayo Clinic School of Health Sciences in Rochester, Minnesota; an adjunct faculty member at the University of Alexandria, Egypt; an adjunct visiting faculty member at Kastruba Medical College of Manipal University, Mangalore, India; and an honorary visiting professor at Jiao Tong University, Shanghai.(And, yes, he is the son of "the" Westgard.)