Date: May 11, 2020
Dear Valued Customer,
Thank you for fighting against the coronavirus (COVID-19) outbreak on the frontline. You and your colleagues are the true heroes in this pandemic, and we want to express our gratitude to you during these challenging times.
Building on our strong commitment to the fight against the coronavirus, we are planning to launch our new Access SARS-CoV-2 IgG serology assay in mid-May. Our goal is to deliver more than one million tests in the first week of launch and ramp up to deliver 30 million tests per month. We project that we will have the manufacturing capability to deliver to 100% of our U.S. and Canadian customer's weekly testing needs by late June.
Our Access SARS-CoV-2 IgG serology assay is being designed with the level of quality, sensitivity, and specificity you should expect from Beckman Coulter assays. Below you will find some information about the Beckman Coulter SARS-CoV-2 IgG assay to help you plan your implantation.
It will run on DxI 800, DxI 600 and Access 2 analyzers
The throughput specific to this serology assay will be 50-200 tests per hour, depending upon the analyzer
The target is to have 100 tests per reagent pack and a total of 200 tests per kit
Calibrators and controls will be available separately
QC materials should be run one time every 24 hours, or as required by individual laboratory procedures
An active calibration point is required for all tests and calibration should be done every 28 days
It uses existing modular reagent packs enabling this test to run alongside all our other immunoassay tests
The Beckman Coulter SARS-CoV-2 assay will identify IgG antibodies directed against the virus spike protein and its receptor binding domain, which is the target of neutralizing antibodies
This will be a qualitative test and will inform whether SARS-CoV-2 IgG antibodies are detected or not
Due to the variability in how customers plan to implement serology testing, we are proud to communicate that unlike some of our competitors, we are not asking for volume commitments during the launch of this assay. Please reach out to your Beckman Coulter representative to discuss your institution's testing strategies to ensure we are reserving appropriate stock for you. Certain customers have alerted us to their need for more analyzers to support their increased testing volume. While we are ramping up additional instrument inventory, please contact your Beckman Coulter representative if you have a need for additional analyzers to support increased testing volume.
In the next few weeks, your Beckman Coulter representative will contact you to communicate our plan for providing Assay Protocol Files (APFs), which you will need to download onto your Beckman Coulter analyzers in order to run the Access SARS-CoV-2 IgG serology assay.
We request you to contact your Beckman Coulter representative to discuss your assay needs.
We look forward to working with you in this fight against the COVID-19.
Stay safe!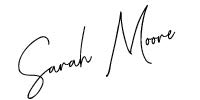 Sarah Moore
Senior VP and General Manager for North America