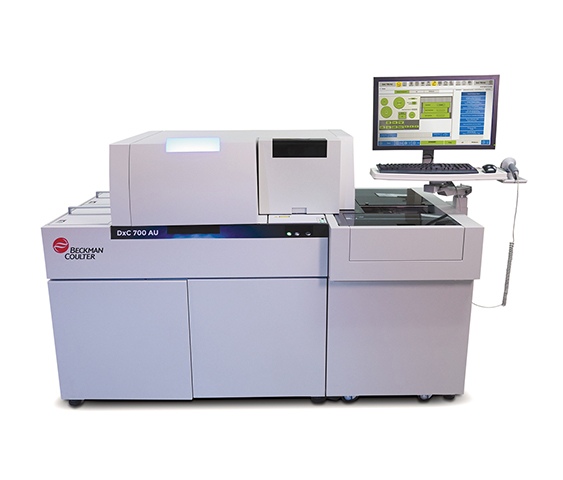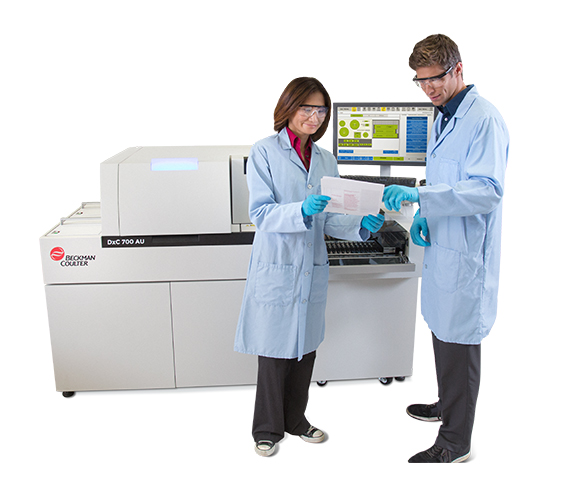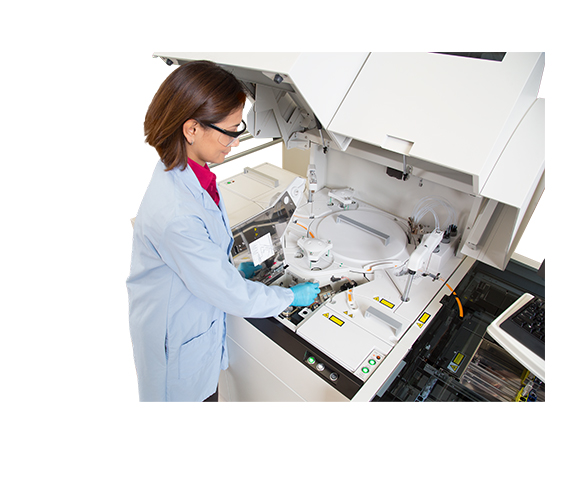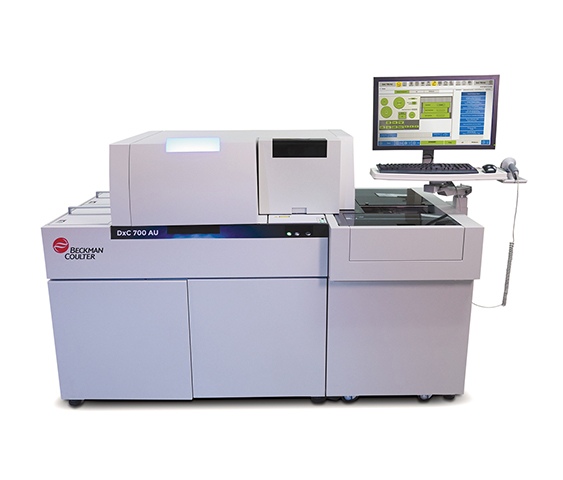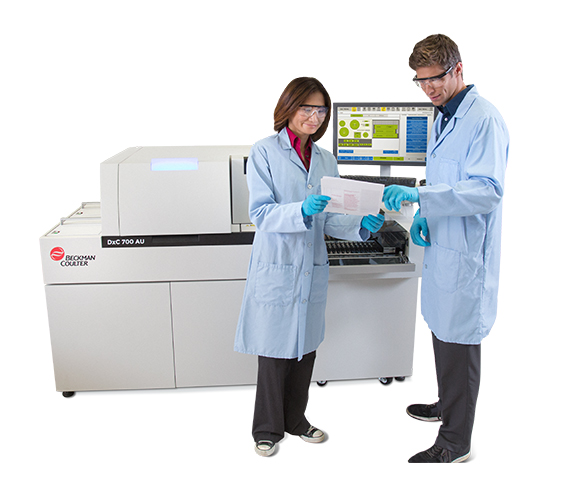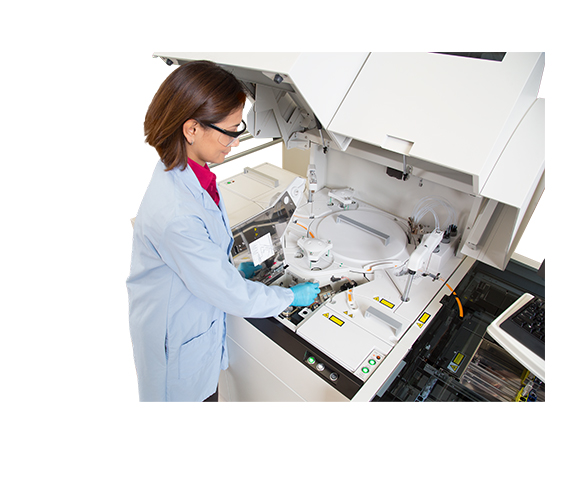 DxC 700 AU Chemistry Analyzer
Timely results, time-proven technologies
Get the right results at the right time with one system. The DxC 700 AU chemistry analyzer is the latest innovation in a line of reliable chemistry systems for the mid- to high-volume laboratory. The DxC 700 AU combines the best-loved (and time-tested) features of the popular DxC and AU series of chemical analyzers. This powerful combination delivers maximal uptime, high reliability and precise performance.
This product may not be available in your country at this time. Please contact your Beckman Coulter sales representative or distributor for more information.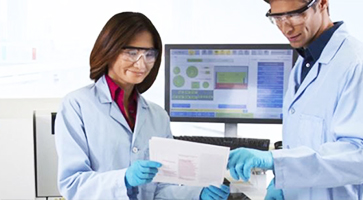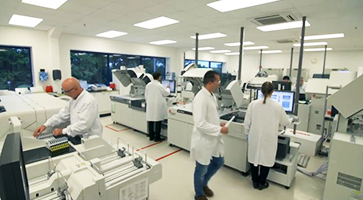 Science at Our Core
POSTER
Review the evidence finding that the DxC 700 AU chemistry analyzer demonstrates performance comparable to that of the AU680 and AU5800 analyzers.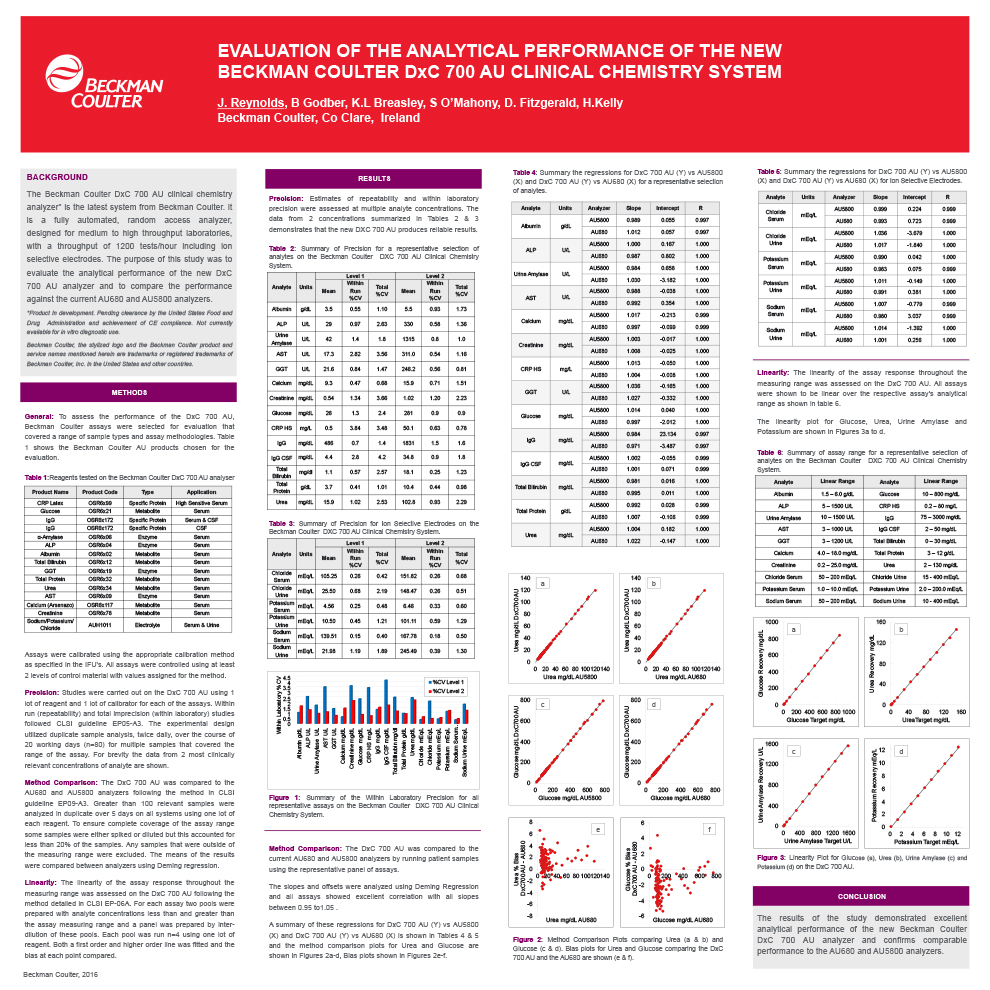 Download
the poster, Evaluation of the Analytic Performance of the New Beckman Coulter DxC 700 AU Clinical Chemistry System.
Innovation inspired by laboratories
Benefit from a system designed using feedback from clinical laboratory professionals to support laboratory excellence by: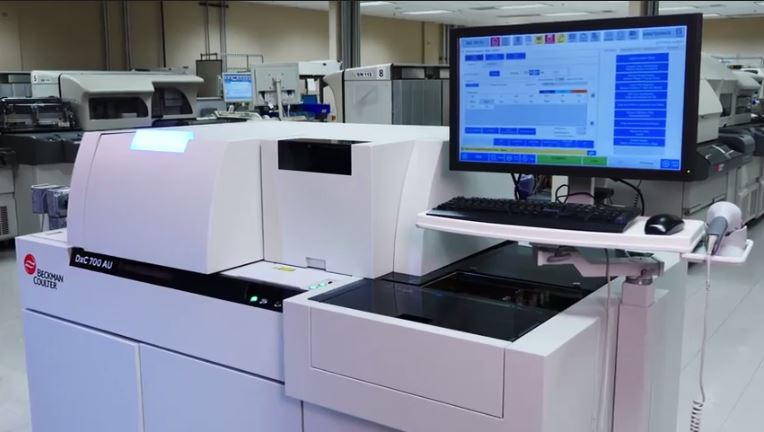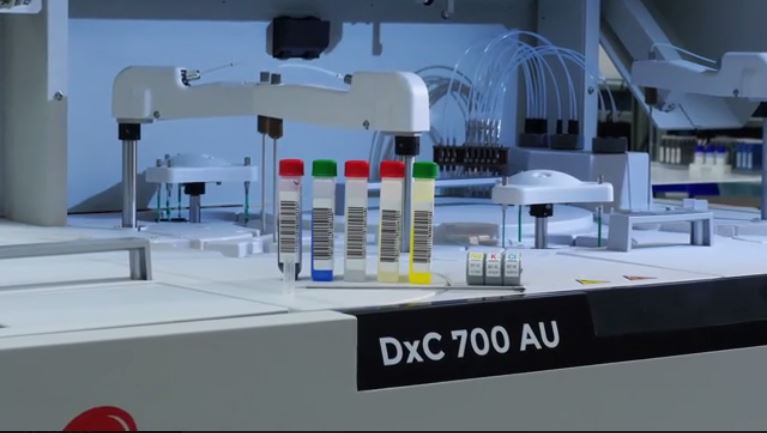 Video

Lowering Total Cost of Ownership to Minimize Economic Pressure
Use fewer consumables than other industry same-class systems. Store concentrated reagents in less space than required with other bulk reagents and put the space you save to more profitable use. Save on consumable expenses with long-lasting, ion-selective electrodes and non-disposable glass cuvettes.
Photometric Throughput
with ISE (tests/hour)

800/1,200 with ISE

Number of Onboard Assays
with ISE

63

Sample Volume (µL)

1.0-25.0

Sample Load Capacity
(Routine/STAT)

150 (15 racks x 10 samples),
22 samples by carousel

Clot Detection and Auto-
clearing (Mechanism)

Yes

Open Channel Capability

Yes
Specifications and design are subject to change without notice.