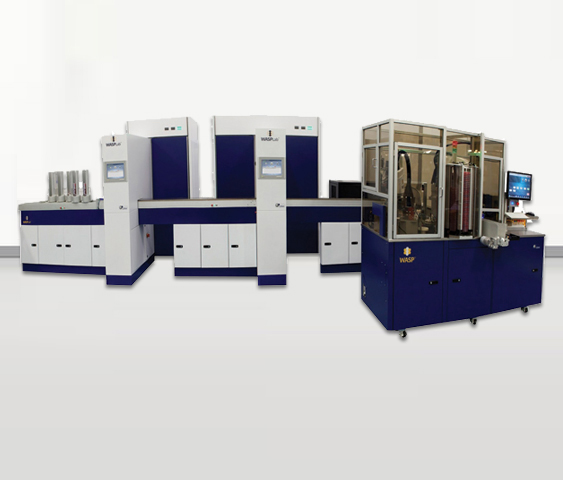 Copan WASPLab™ System
Customized culture incubation and digital reading for faster reporting
The Copan WASPLab system uses an innovative technology that helps microbiology laboratories address their challenges. The WASPLab system incorporates a sophisticated, bar code-driven specimen processor with automated incubation and imaging, freeing technologists from labor-intensive manual tasks and allowing them to focus on the high-complexity work for which they were trained. These systems also streamline functions, allowing for increased capacity and faster reporting.
This product may not be available in your country at this time. Please contact your Beckman Coulter sales representative or distributor for more information.
The Copan WASPLab system combines robust pre-analytical WASP system processing with high-resolution imaging and robotic incubation, connected by a customizable, bar code-driven conveyor track.
Smart incubators provide:
Robotic plate management
High-resolution, 27-megapixel images under a variety of lighting options with no distortion, including time-zero image
A controlled environment to support faster, more robust growth
Copan WASPLab software
Web-based WASPLab software supports:
Flexible workflow management
Streamlined reading and resulting of cultures
Quicker availability of valuable clinical results
The Power of Smart Microbiology Automation
Get reliable results, save time and reduce overhead through full automation of pre-analytical, analytical and post-analytical tasks.
One Partner for All Your Automation Needs
Find out more about a complete solution for every step in your microbiology laboratory, from initial specimen processing to final results.
Successfully Automating the Microbiology Laboratory
See how PCL Alverno improved its laboratory workflow and applied automation to labor-intensive specimen-preparation activities. Get the full details of their transformation in this case study.
WASP and WASPLab are registered trademarks or trademarks of Copan Italia SpA.